It's official Event Owl IS a great idea!
We are ecstatic about the latest figures from our feedback survey from our user trader exhibitors. Still being a tiny company, we do our utmost to make sure our users are provided with personal service if they need one-to-one help. (Forgive the PNG inserts but the tool we use for our surveys is still beyond our tiny teams finances to have for fancier stuff!)
Taken between 12th Dec 2017 and 31st June 2018, 100 Event Owl traders answered a survey on our services. Each provided a unique response, once. A whopping 94% think Event Owl is a great idea given technology is advancing!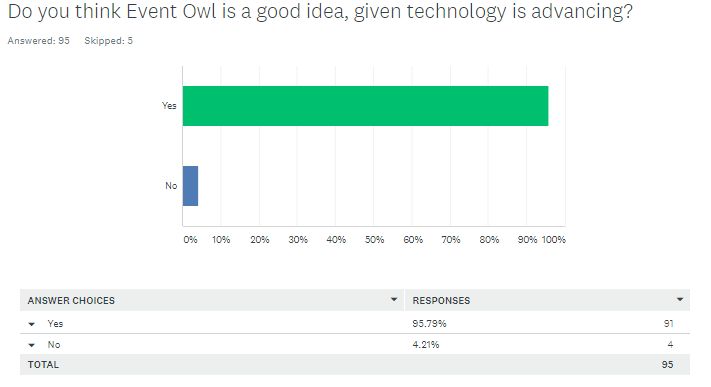 We do listen to feedback and we do have, as most sites like ours have, a user journey still to perfect - including our App, but, I think we are getting somewhere.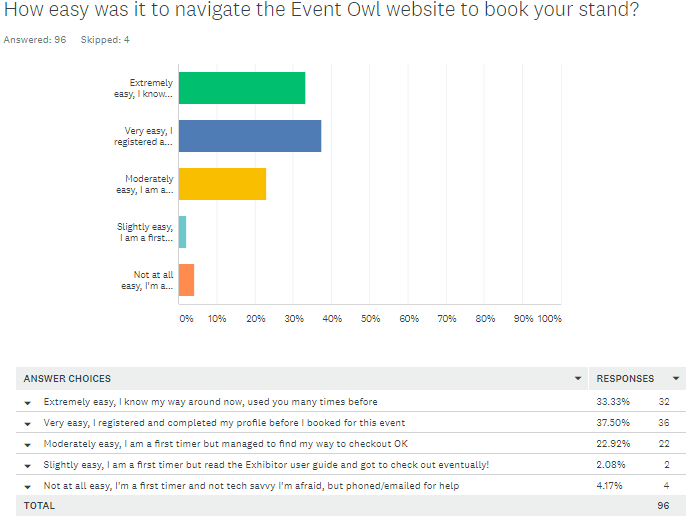 Not everyone is tech savvy as yet, however this is a minority. Many of our 3,000 plus registered users have realised technology is not going away, and have taught themselves how to use it to benefit their business - and make best use of time.
However, from the survey, mobile devices far outweigh desktop computers for use of the Internet, proving the need for trade stand booking services to be available 'on the go', the easier the better too. So, we are pressing ahead with refining our system for them to use.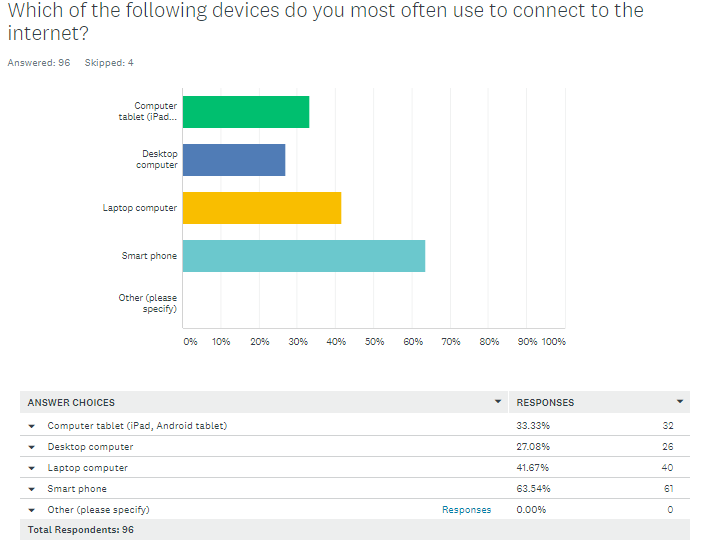 Sincerest thanks to all those who responded and would recommend us - even if only moderately likely - assuring us that we are going in the right direction! We really appreciate your business, time and support.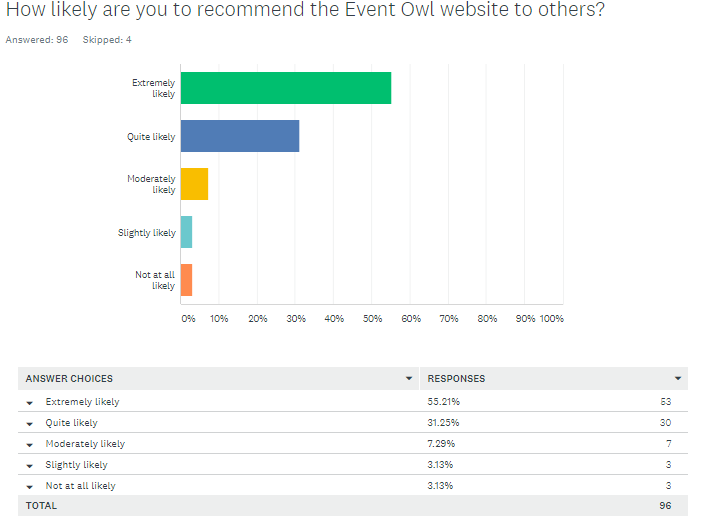 We really do hope that event organisers across the UK might find this post of interest, and visit our portal to check us out, maybe to use us for their next event for their trade stand applications. Those that have used our services from the early days have benefited from our adding many new features and tools, such as automated sales receipting, vat calculating, improvements on email notifiers, immediate card payment validation, easier searching for exhibitors and more besides.